"Be still and know that I am God." —Psalms 46:10
Advent is upon us, and as usual it has caught me off-guard. Christmas trees appeared in stores at Halloween this year, and everything in me rebelled. Stop! Let us enjoy the seasons as they come, let us have Thanksgiving first. There is a time for everything, after all.
Well, the time has come, and even with all the advance notice of Christmas sales, I'm not ready. But perhaps that is the point. We need time to get ready, and so the Church in her wisdom gives us Advent.
By the end of the year, my calendar is black with ink and my soul feels dark and crowded. I need some light. Turning to Luke's account of the very first Advent, I'm struck by the beginning. It's not about Mary yet, but Elizabeth and Zechariah. Upright, observant people "but they had no children, because Elizabeth was barren; and they were both advanced in years" (Luke 1:7). Luke begins with emptiness; a barren womb; an old couple who surely felt their time was past. Zechariah is so certain of that fact, even an angel can't convince him otherwise. He is afraid. He doubts. He does not believe.
I am there sometimes, in spirit. How can Jesus come to me? There is no room for me to welcome him in my soul. But wait—notice what happens to Zechariah and Elizabeth. They may not be ready, and they may doubt, but that doesn't mean God will withhold his blessing. Zechariah goes home and his wife becomes pregnant—in spite of his doubts, he acts and the Lord blesses.
Another thing stands out as I read: Zechariah is struck silent and Elizabeth goes into seclusion as they wait. The silence of Zechariah may have been punishment for unbelief, but it also may have been remedy. When I feel barren, I work to fill the void with noise and activity. God knows this, and gives me (and us all) the gift of Advent: a time of quiet waiting, a time of emptying, time to turn a hollow void into a waiting manger.
---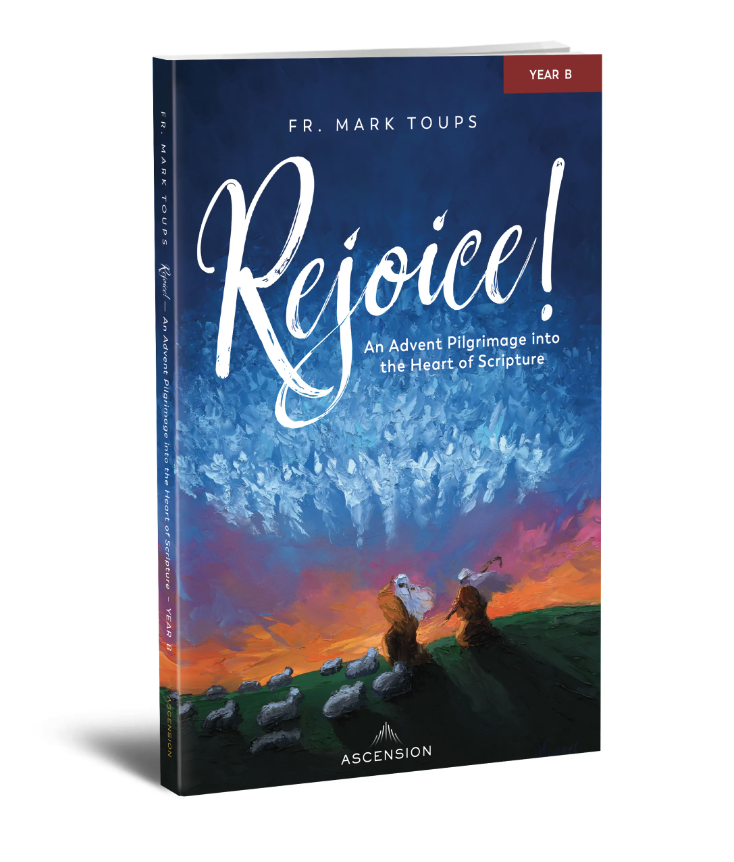 Experience a More Meaningful Advent Than Ever Before
This year's Advent pilgrimage (for the busy Catholic) will bear fruit in your life as Jesus comes to live more fully in your heart, and you experience greater joy and peace throughout the Advent season and beyond.
---
---
This article was first published on The Great Adventure Blog on December 4, 2013.
---
You May Also Like:
---
About Sarah Christmyer
Sarah Christmyer is co-developer with Jeff Cavins of The Great Adventure Catholic Bible study program. She is author or co-author of a number of the studies. Sarah has thirty years of experience leading and teaching Bible studies. She helped launch Catholic Scripture Study and is co-author of "Genesis Part I: God and His Creation" and "Genesis Part II: God and His Family," published by Emmaus Road. Raised in a strong evangelical family, she was received into the Catholic Church in 1992. Sarah also writes at comeintotheword.com.