The third Sunday of Advent is known as Gaudete Sunday which means "rejoice!" In the Advent Wreath, it is represented by the pink candle and signals our proximity to the birth of our Savior, Jesus Christ.
Joy is a very deep biblical theme, running densely through the prophets and Psalms and found in particular concentration around Christ in his birth and resurrection (cf. Luke 2:10-13, 24:52; see also Luke 15:7, 10, 11-32).
We would do well to contrast joy and pleasure: for one, joy is often borne of trial, whereas pleasure is opposed to suffering; further, joy can be very communal—as is clearly the case with ancient Israel and as manifest in our liturgical jubilation, particularly at Christmas and Easter; whereas pleasure tends to be focused on the individual's subjective experience. Finally, true joy is lasting, whereas pleasure is by its nature fleeting and temporary.
Movement of Joy
The Responsorial Psalm this Sunday taken from Isaiah 12 manifests this movement of joy—a movement at the heart of the entire biblical story—from lament to praise, from exile to restoration, from the Cross to the Resurrection (cf. John 16:21-24). Isaiah 11 speaks of judgment, a remnant, and a New Exodus; the historical context is the rise of the Neo-Assyrian Empire, which especially with Tiglath-Pileser III (745-727 BC) became the most dominant and feared power of the day and would remain so until the fall of their capital Nineveh in 612 BC.
The remnant motif is two-fold: first, judgment upon sin; but following judgment, the rise of a renewed and purified people of God. Accordingly, in Isaiah 11:16, we read:
"And there will be a highway from Assyria for the remnant which is left of his people, as there was for Israel when they came up from the land of Egypt."
In other words, this would be a time of suffering, but one which would eventually give way to a salvation like unto God's redemption from Egypt.
This leads right into Isaiah 12:1 which states:
"You will say in that day: 'I will give thanks to you, O Lord'."
In other words, we have here a movement from suffering to joy, from lament to praise. In fact, the Book of Psalms follows a similar pattern: while there are more lament Psalms overall, praises dominate the concluding parts of the book, giving one the feel of a clear trajectory—from lament to praise (cf. Psalms 146-150, which all begin and end with "Praise the Lord"—in Hebrew: hallel-yah, literally "praise YHWH," which is behind our English "alleluia").
Liturgically, we enter into the life of ancient Israel, awaiting her Messiah; we enter into the wilderness, with our own suffering and our own waiting for the Lord to act in our lives. And while biblical "waiting" implies a time of suffering, it also includes great hope and confidence (cf. Isaiah 40:31, 42:4).
The Bible often exhorts us to "remember" the Lord and not "forget" him (cf. Deuteronomy 4:23, 8:18). This "remembering" and "forgetting" is by no means a simple intellectual recollection; rather, we "forget" the Lord when we neglect him—when we let the anxieties of the day cause us (at a practical level) to be indifferent or apathetic to God's abiding and loving presence. May we renew our "memory" this Advent and begin our lives anew; abundant life awaits us (cf. John 10:10), for those "who wait upon the Lord will renew their strength" (Isaiah 40:31).
All we have to do is say, "yes" to God's mercy. May we embrace the salvation that awaits us in this Year of Mercy and may we enter into the fullness of life!
Question to Ponder
How can we be more mindful of God's loving presence this Advent? How can we enter more fully into the abundant life that awaits us?
This post was originally published on The Great Adventure Blog in December 2015.
---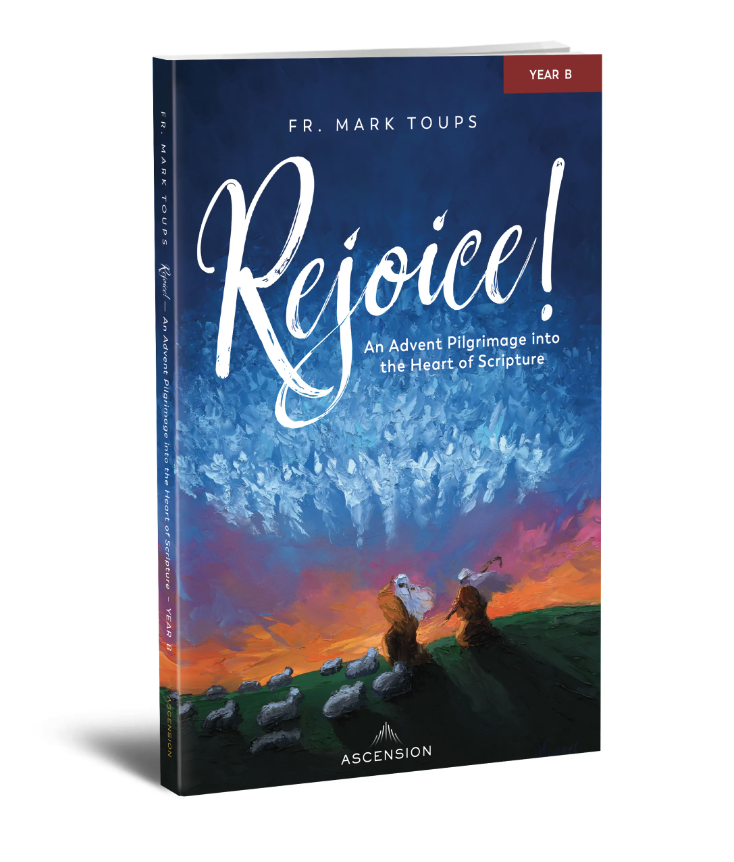 Experience a More Meaningful Advent Than Ever Before
This year's Advent pilgrimage (for the busy Catholic) will bear fruit in your life as Jesus comes to live more fully in your heart, and you experience greater joy and peace throughout the Advent season and beyond.
---
You May Also Like…