Encountering the Word with Jeff Cavins is available exclusively on Ascension!
If you want to delve deeper into the Mass readings each week, follow the steps below to check out this video series.
STEP 1
Follow this link to create a free account with Ascension: https://ascensionpress.com/signup
If you already have an account with us, simply click the "login" button at the top right corner of the home screen and skip to step 3.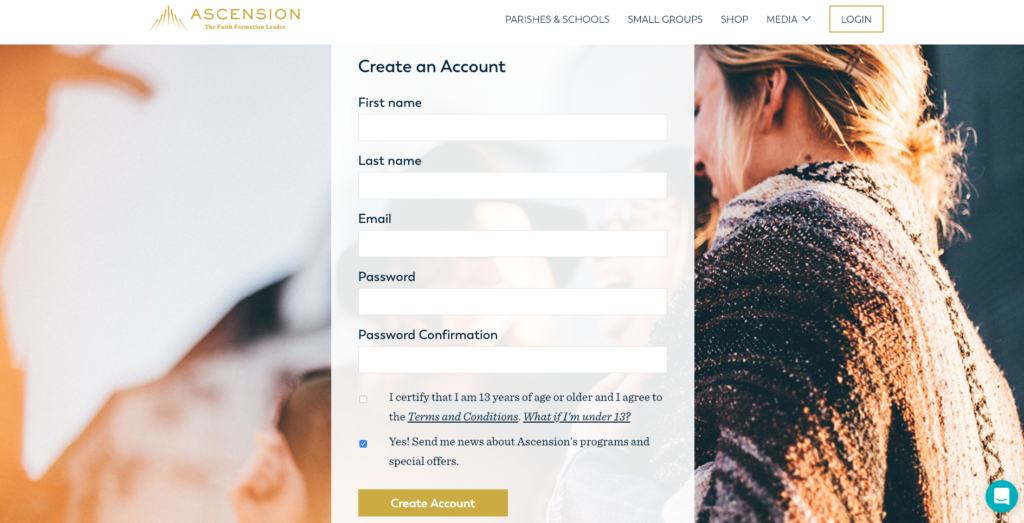 STEP 2
Create your free account by entering your name, email, and password, and be sure to check off the box accepting the terms and conditions.
Once an account is created, you'll be taken to your Ascension Dashboard.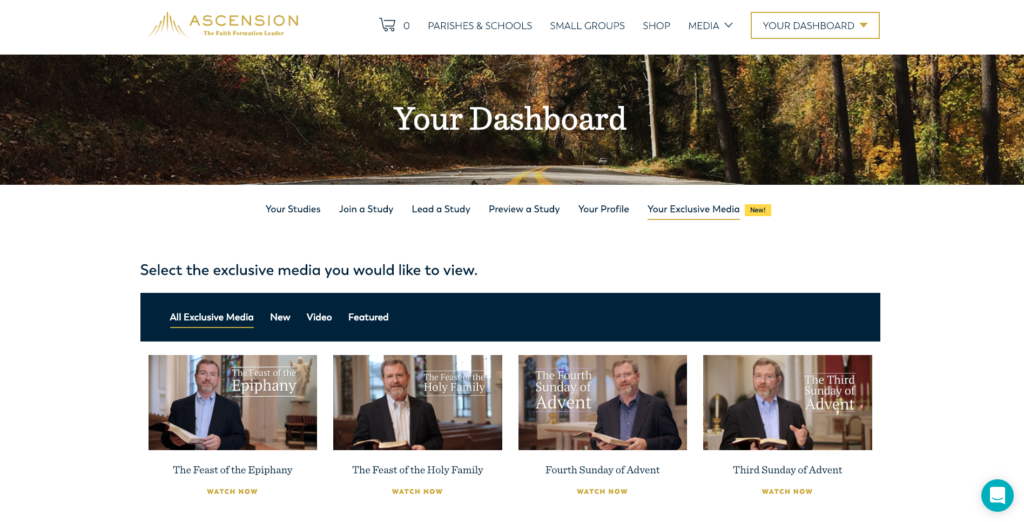 STEP 3
Select the menu option "Your Exclusive Media" to see the latest episodes of Encountering the Word with Jeff!
New content is always being adding, so check back often!
You can also use this free account to preview study materials, join studies, or lead studies.
Still having trouble? Contact us – we're happy to help.
Get your favorite Ascension content sent right to your email!